Shifa Center of Professional Excellence (SCOPE) is organizing International Annual Medication Management Conference (AMMC-Shifa 2021) in collaboration with Department of Pharmacy Services –  Shifa International Hospitals Ltd, Islamabad.
This conference will be conducted virtually under the theme of "Pharmacy: Always trusted for your health", a theme coined for this year's World Pharmacist Day celebrations by International Pharmaceutical Federation – FIP (https://www.fip.org/)
Program Structure:
September 25th, i.e. Day 1 is the conference day featuring distinguished speakers of national and international repute. Our speakers are eminent, highly experienced pharmacists from different domains of pharmacy profession such as Regulatory, Hospital & Community Pharmacy, Pharmaceutical Industry and Pharmacy Academia. Day 1 also shall be showcasing selected best posters at the conference.
September 26th, i.e. Day 2 will lead to Pharmacy Workshop hosted by Department of Pharmacy Services – Shifa where participants will be learning important clinical practice related topics that can be utilized in their daily practice to bring patient care to more safe and appropriate level.
See program outline for details.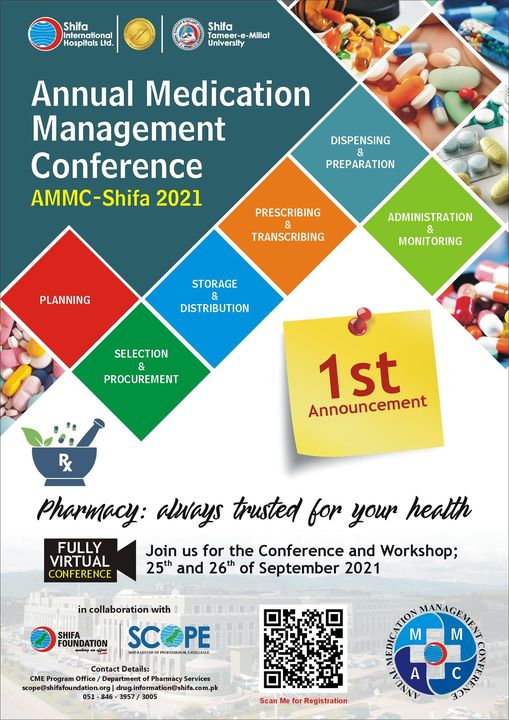 Submissions of abstracts for the upcoming Annual Medication Management Conference Shifa: AMMC-Shifa 2021 is now open. All abstracts must present original research. The abstracts reporting data pending will not be accepted. Submission implies that the material has not previously been presented or published elsewhere before presentation at Annual Medication Management Conference Shifa 2021: AMMC-Shifa. Please read the abstract guidelines below carefully before submitting.
Theme: "Pharmacy: Always trusted for your health"
The Themes for abstracts should be:
Safe, Cost-Efficient and Effective:
Medication Management & Use in healthcare organization
Storage and distribution of medicines
Appropriateness Review of Prescriptions and Dispensing
Prescribing & Transcribing
Patient and Family Education
Medicine Administration
Monitoring of Therapy and Medication Use
Abstracts accepted for session types: E-poster session
Abstract Format: Abstracts should be organized as follows:
Abstract title and affiliations: (they will not count as part of the 300 words limit)
Titles of more than 25 words (110 characters and spaces) will be truncated. You must add at least 1 author and no more than 8. You must have 1 presenting author for this submission. Authors: mandatory information
First name
Last name
Institute of each author
Country
Role: presenting author name, email, designation.
Background:                                                                                                                                                                               
State the problem that lead to this research, study question/hypothesis, rationale, or describe the challenge addressed by the research.
Aim/objectives: State either the overall study goal or objectives planned for the research.
Design/Methods:
Describe study design, setting, desired outcomes, procedures and techniques used to collect and analyses information.
Include a description of appropriate statistical analyses.
Results:
Present important/significant specific findings to date.
Conclusions:                                                                                                                                                                    
Describe the implications of the results presented and summaries key recommendations.
Explain specific findings on how the research addressed the study question or challenge.
Tables/Figures (Optional):         
Authors may submit only one table or one figure per abstract. If more than one table or figure is submitted, one of them will be deleted.
Abstract body:
The abstract text should not exceed 300 words. Abstracts of more than 300 words will be truncated.
Please note that abstract title and affiliations do not count as part of the 300 words.
Abstracts can be submitted in English only. Abstracts submitted in other languages will not be considered. No simultaneous interpretation will be provided at the conference.
Authors are responsible for proofreading and submitting an abstract without errors, as they will be reproduced in the form they were submitted. No changes will be accepted after the submission.
Submission:
Abstracts must be sent through an e-mail as an attachment (on sample template, word document) to  Abstract-ammc@shifa.com.pk
Fax or hard copy will not be accepted.
Last date of submission is September 7th, 2021.
No further changes are accepted after that deadline.
The corresponding author will receive an email confirming that the submitted abstract has been received.
Contact Abstract-ammc@shifa.com.pk if you do not receive the confirmation.
Please do not submit an abstract if none of the authors intends to present it virtually, in the event that it is accepted.
Reviewing:
All submitted abstracts will be sent for peer review by a panel of experts in the field of Pharmacy Practice.
Each abstract will be reviewed and scored by at least three reviewers to determine which abstracts are accepted and whether they are best suited for e-poster presentations.
Notification:
Corresponding/presenting authors will be notified of acceptance or non-acceptance of their abstracts by 1st week of September.
Upon notification, corresponding/presenting authors will have to create and submit an e-poster of the accepted abstract along with a 3-minute audio/visual recording explaining the aforementioned poster within the next 10 days.
If your abstract has been allocated to a specific session, please note that it will not be possible to change the date, time, or type of session.
A co-author or colleague can present on the initial presenter's behalf if they are not available on the assigned date and time.
Abstracts that are not accepted cannot be reconsidered for review or presentation at the conference.
Attendance and registration:
All delegates registered for the conference can attend any abstract session of the core program.
All abstract presenters must register for the conference.
It gives me great pleasure to invite you to virtual International Annual Medication Management Conference (AMMC-Shifa 2021) & Workshop, scheduled for September 25 – 26, 2021. (hosted by Department of Pharmacy Services – Shifa)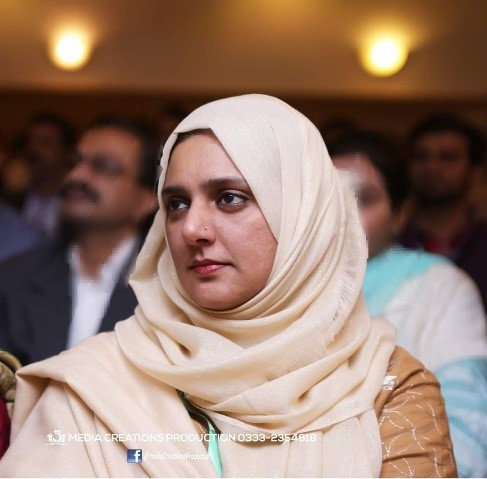 This conference will be conducted virtually under the theme of "Pharmacy: Always trusted for your health", in line with 'World Pharmacist Day' celebration theme for 2021 given by International Pharmaceutical federation (FIP).
Due to the outbreak of COVID-19 our new virtual format will be ensuring the safety of our speakers, delegates, members and staff while allowing learning and celebration of "World Pharmacist Day" in great zeal.
We are honored to have great, professional icons of the Pharmacy profession as our distinguished speakers and will surely enlighten our minds with their talks. I expect quality abstract submissions from all over the Pakistan for e-posters, followed by attendance in workshop designed to highlight important pharmacy practice pearls.
I truly hope that you will be able to take out time from your personal and professional commitments to join us for this conference and workshop to have an unmatched learning experience.
Salwa Ahsan
Chairperson, Organizing Committee, AMMC – Shifa 2021
Mr. Asim Rauf
Mr. Asim Rauf, is currently working as Chief Executive Officer of Drug Regulatory Authority of Pakistan since 2019. He has a post graduate degree in Pharmaceutics and working in the field of pharmaceutical sciences from last 26 years. He earned a good repute among national and international health experts community. His vast and progressive experience includes management and decision-making level positions in the field of pharmaceutical manufacturing, supply chain, implementation of drug regulations, hospital pharmacy management and connoisseur drug information. While working with the national regulatory authority and ministry of national health, he earned experience of developing, reviewing and implementation of policies and regulations for all types of Therapeutic Goods.  He raised voice at key platform and advocated rational use of medicines (RUM) in the country.  He has visited hundreds of pharmaceutical manufacturing units at domestic and international level for the purpose of GMP audit, both in individual capacity and as team member.
He has gear up the DRAP to achieve WLA status and PIC/s membership, through transformation of national regulatory framework on modern scientific evidence based system.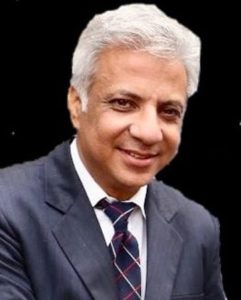 Mr. Zeeshan Ahmed
Mr. Zeeshan Ahmed has completed his masters in different subjects; Masters of science in Pharmacology & Pharmacy from Karachi University and Masters of Business Administration in marketing. He is also doing Master of Global Trade from RMIT University (Class 2021).
He is working as director Regulatory and Research & Development Analytical Laboratory at Getz Pharma Pvt. Ltd. He directs and oversees business development activities, regulatory management and research and development analytical laboratories at Getz Pharma Pvt. Ltd.
With this, He has also expertise in Clinical Research, Regulatory Requirements, Clinical Trials, Pharmacovigilance, Pharmaceutical Industry, Regulatory submission, SOP, GCP, Hospitals Regulatory, Research Biotechnology, Project Management and PowerPoints.
He will be presenting Manufacturing of quality medicines in Pakistan; Past, Present and Future.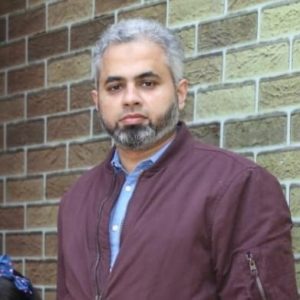 Prof. Marianne F. Ivey
Marianne F. Ivey, Pharm.D., M.P.H., FASHP, FFIP, is Professor Emerita, James L. Winkle College of Pharmacy at the University of Cincinnati.
She was previously Vice President for Pharmacy Services of the Health Alliance in Cincinnati and Director of Pharmacy Services at the University of Cincinnati. Before that, Dr. Ivey was Associate Director of Pharmacy Services at the University of Washington and Harborview Medical Center, and Associate Professor of Pharmacy at the University of Washington.
Dr. Ivey is a Past President of ASHP and served as Chair of the ASHP House of Delegates and as ASHP Treasurer. She also served on the faculty of the ASHP Foundation Pharmacy Leadership Academy and as a participant in the Foundation Visiting Leaders program. Her ASHP service includes numerous councils and committees, including the Accreditation Process Oversight Committee of the Center for Pharmacy Practice Accreditation.
Dr. Ivey is Immediate Past President of the International Pharmaceutical Federation (FIP) Hospital Pharmacy Section. She has also served FIP as Vice President for the Americas and was a pivotal contributor to the FIP Global Conference on the Future of Hospital Pharmacy.
Dr. Ivey is a member of the of the Board of Pharmacy Specialties, , the University of Kentucky College of Pharmacy External Advisory Board, and the St. Louis College of Pharmacy President's Advisory Council. She previously served on the University of Wisconsin School of Pharmacy's Board of Visitors.
Dr. Ivey is the recipient of numerous honors and awards, including ASHP's Harvey A.K. Whitney Lecture Award, Donald E. Francke Medal, and John W. Webb Lecture Award. A Fellow of ASHP and a member of the United States Pharmacopeial Convention, Dr. Ivey also received the FIP Distinguished Pharmacy Practice Award and the Ohio Society of Health-System Pharmacists' Walter Frazier Leadership Award.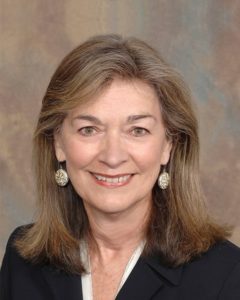 Dr. Muhammad Tahir Aziz
Dr. Muhammad Tahir is a consultant, leading practicing pharmacist, educationist, and hospital administrator. Over the past two decades, he has worked in a wide variety of professional capacities in both private and public sectors. He led several projects in pharmacy, capital budgeting of hospital including development of oracle base and clinical decision support system. His primary interest includes the hospital pharmacy, health informatics, hospital project feasibility and clinical pharmacy advancements.  He had done his pharmacy graduation and Master of Philosophy in Pharmacy from University of the Punjab, Lahore, Pakistan. He earned his executive M.B.A in 2009 through Lahore University of Management Sciences (LUMS), Lahore Pakistan. He completed his Doctor of Philosophy from Pharmacy Department, Quaid-i-Azam University, Islamabad in 2020.
Professional Training:
"Leadership in Healthcare Program" from Utrecht University, Netherlands 21-25 Aug, 2017
"Hospital Management Program" from Singapore Management University (SMU), Singapore, Nov, 2014
Certified training of Hospital and Clinical Pharmacy Services at Dept. of Pharmacy, Whipps Cross University Hospital, Leytonstone – London, United Kingdom 2007.
Practicum certificate on "Joint Commission International Accreditation" held in Abu Dhabi, 2007.
Muhammad Tahir has several international as well as national publications in reputable pharmacy and medical journals. He also supervised couple of research with the collaboration of national pharmacy universities. He has completed many projects on pharmacy setup including hospital commissioning, cost benefit analysis hospital projects, development of pharmacy clinical decision modules in hospital information system.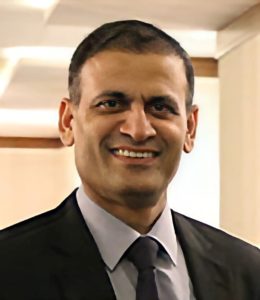 Prof. Dr. Tausif A. Rajput
Dr. Tausif A. Rajput is a professor of pharmaceutical chemistry, He  completed his B.Pharm and M.Phil in pharmaceutical chemistry from Bahauddin zakariya university and later on pursued his Ph.D in biochemistry : pharmacogenetics and molecular biology from NUST. He is currently the principal of shifa college of pharmaceutical sciences and dean faculty of pharmaceutical and allied health sciences.
Prof. Rajput is one of the pioneers in introducing integrated contextual modular curriculum at several educational institutes. He has been involved in the development, implementation and monitoring of ICMC at NUST and STMU in MBBS, Pharm.D and BDS programs.
He has also served as the Dean margalla college of pharmacy, margalla institute of health sciences. Currently, he is serving as an advisor on academic and human resource management development for national medicine policy 2019 under the purview of ministry of national health regulation and coordination to contribute to the national cause of improvement in professional health education.He is also a member of scientific journal review and recognition committee of HEC. He is the managing editor of journal of shifa tameer-e- milat university (JSTMU)
"An Indispensable Paradigm Shift in Pharmacy Education"
The ever-growing professional role of a pharmacist stresses on the dire need to develop pharmacy education in light of the contemporary, internationally recognized and implemented practices in the field of curriculum design, instructional methodologies and assessment procedures.
Keeping in view the international developments in the field Pharmacy Practice and Pharmacy Education, it is imperative to develop an Integrated, Contextual, Modular Curriculum (ICMC) for the undergraduate Pharm. D program which follows the Outcome Based Education (OBE) pattern as per the guidelines of Accreditation Council for Pharmacy Education (ACPE); to develop pharmacists that are competent Pharmacotherapists, Formulation developers, and Polished Professionals.
The curriculum design should be aimed at focusing the Didactic and Experiential Learning through the internationally recognized Student-centered, Problem-based, Integrated, Community-based, Elective and Systematic (SPICES) approach. It's a hope that curriculum designed with such a strategic and competency-based value shall bring a paradigm shift in Pharmacy services by developing Practice-ready pharmacists.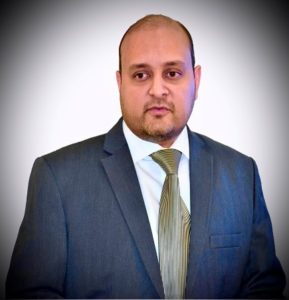 Mohammad Aslam Siddiqui, PharmD, MBA, CPHIMS
Director, Inpatient Pharmacy Services
Cleveland Clinic Abu Dhabi, Abu Dhabi, UAE.
Mohammad Siddiqui holds a Doctor of Pharmacy degree from the University of Illinois at Chicago (1999). He then completed an ASHP accredited Post Graduate Year-1 Pharmacy Practice Residency at St. Claire Regional Medical Center (SCRMC), Kentucky, USA.  He earned his Masters of Business Administration from the Morehead State University, Kentucky, USA.  He received his Certified Professional in Health Information & Management Systems (CPHIMS) certification in July 2016. He joined the Cleveland Clinic Abu Dhabi (CCAD) in 2014 and is currently working as a Director, Inpatient pharmacy services at CCAD.  He is also serving as a founding board member of Giving Back to Pharmacy in Pakistan, a pharmacist-led volunteer organization.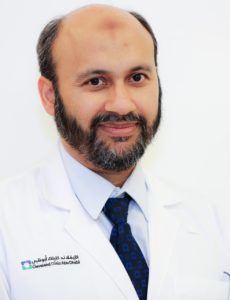 Dr. Farrukh Malik is the CEO and Principal Consulting Officer at SYNTOF, a pharmacovigilance, regulatory and pharmaceutical affairs consulting firm located in France. He is a pharmacist with post graduations in Pharmacy (MPharm Sc) from the UK and Public Health (MPH) from France. He obtained his PhD in Pharmacovigilance and Pharmacoepidemiology from France, while doing his research on antimicrobial consumption in Pakistan. Over the last decade he has been working with various healthcare organizations in multiple functions in Africa, Asia, Europe and US.
Dr. Farrukh Malik is currently consulting as a senior Pharmacovigilance Scientist with a Global Safety Strategy and Risk Management Group on a COVID-19 Vaccine. As a committed patient safety advocate he serves on various drug safety and patient safety groups as a subject matter expert.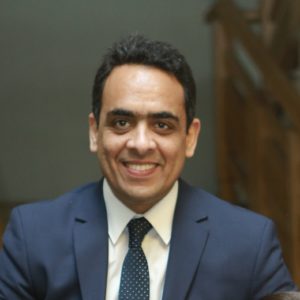 AMMC-SHIFA 2021 
 DAY – 1 CONFERENCE DAY; SEPTEMBER 25, 2021
PROGRAM OUTLINE
S#
Sessions 
Timings
Speakers 
1.
Opening, Tilawat
0900 am
–
Welcome Note; Chairperson Organizing Committee AMMC-Shifa 2021
Salwa Ahsan

Chief of Pharmacy

2.
Key note Speech
0910 am
Mr. Asim Rauf

CEO, Drug Regulatory Authority of Pakistan (DRAP)

3.
Core strategies for establishing and improving hospital pharmacy setup; How FIP development goals can help
0930 am
Prof. Dr. Marianne F. Ivey

Professor Emerita, James L. Winkle College of Pharmacy (University of Cincinnati – USA)

4.
Leadership Essentials for Pharmacy Profession
0950 am
Dr. Muhammad Tahir Aziz

CEO SKMCH & RC, Peshawar

5.
e-Poster presentation – 5 mins Each
45 min
Poster presenters
6.       
Session break
10 min
Shifa Pharmacy Showcase Video

Fun quiz

7.
Manufacturing of Quality Medicines in Pakistan; Past, Present & Future
1105 am
Zeeshan Ahmed

Director Regulatory, R&D Analytical Laboratory, Getz Pharma Pvt. Ltd Pakistan

8.
Importance and basis of Establishing an Effective PV program in a Healthcare Organization
1125 am
Dr. Farrukh Malik

Chief Consulting Officer

SYNTOF, France

9.
An indispensable Paradigm Shift in Pharmacy Education
1145 am
Prof. Dr. Tauseef Rajput

Principal, Shifa College of Pharmaceutical Sciences, Dean faculty of Pharmaceutical and Allied Health Sciences – STMU, Islamabad

10.
Lunch, Namaz break
45 min
Shifa Pharmacy Showcase Video

Poster gallery

11.
e-Poster presentation – 5 mins Each
30 min
12.
Importance of lifelong learning for pharmacists
1:00 pm
Mohammad Aslam Siddiqui

Director, Inpatient Pharmacy Services, Cleveland Clinic Abu Dhabi, UAE

13.
Winner announcement; Best e-Poster
10min
Judges
14.
Sum-up of conf. knowledge pearls,

Vote of Thanks, Conference closing

15 min
Conference Organizing Committee
AMMC-SHIFA 2021
DAY – 2 WORKSHOP DAY; SEPTEMBER 26, 2021
PROGRAM OUTLINE
| | | |
| --- | --- | --- |
|   | Workshop Day | 26th SUN |
| 1. | Opening – Welcome note | 1000 |
| 2. | Performing appropriateness review of prescriptions | 1000-1130 |
| 3. | Mini quiz game | 05 min |
| 4. | Common Lab Interpretation for pharmacists | 1135-1230 |
| 5. | Mini quiz game | 05 min |
| 6. | Core and Supplementary strategies for Antibiotic Stewardship | 1230-1330 |
| 7. | Lunch, Namaz break | 1 hr |
| 8. | Therapeutic drug monitoring | 1430-1530 |
| 9. | I pledge ceremony | 10 min |
| 10. | Closing Remarks | |
WORKSHOP TOPICS
1)     Performing appropriateness review of prescriptions:
Trainer: Muhammad Gulzaib/ Bakhtawer Raza
a.      Elements of complete order

b.      Elements of appropriateness review (Ref MMU, JCIA)

c.      Dose calculation & Dose Adjustments (e.g. weight based, BSA based, renal, hepatic adjustment)

d.      Common drug interactions, class/generic duplications

e.      Allergy status and choice of drugs

a.      Safety of drugs against special conditions (pregnancy, lactation etc) – other contraindications (lab/disease)

b.      Case scenarios for Prescription review
2)     Common Lab Interpretation for pharmacists
Trainer: Rehan Anjum
a.      Basic lab interpretation (CBC, Electrolytes, BUN/Cr, serum drug levels, LFTs etc)

b.      Lab review is part of appropriateness review

c.      Making intervention based on laboratory data, Drug and Lab interactions.

d.      Drug or dose adjustment based on the laboratory data.

e.      Practice cases
3)     Core and Supplementary strategies for Antibiotic Stewardship
Trainer Sundus Maria
a.      Rational use of antibiotic

b.      Examples of Common issues with use of antibiotics

c.      Core and supplementary strategies for ASP

·        Importance of IV to Oral switch, Criteria for IV to Oral switch for patient and drug. Making IV to Oral switch in ambulatory care.

·        Other strategies
4)     Therapeutic drug monitoring
Trainer  Muhamamd Awais
a.      Importance, identifying drugs for TDM

b.      How to conduct TDM

c.      TDM in Outpatient pharmacy

d.      Practice cases
Registration link:
Who Should Attend?
Pharmacists
Pharmacy Students
Doctors
Nurses
Other interested healthcare professionals
CME PROGRAM OFFICE | Shifa Center of Professional Excellence (SCOPE),
Telephone Number: +92-51-846-3957 / 4357
Mobile Number: +92 346 855 1048 (WhatsApp)
Email: scope@shifafoundation.org
Or
Department of Pharmacy Services
Shifa International Hospitals, Sector # H-8/4, Islamabad, Pakistan.
Telephone Number: +92-51-846-3005